YOU DID IT!
You CRUSHED our goal twelve hours early with a mind-blowing $5,130! So, as promised, I am going to lift this young man with my beard this Friday: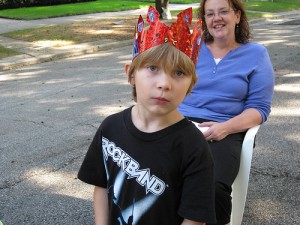 Best of all, YOU CAN SEE IT LIVE! That's right: Chicago's own Gapers Block will be sponsoring my very last lift this Friday at Emmit's Pub as part of their monthly get-together. Be there at 8pm to witness the end of an era. And by era I mean beard. And by end I mean the horrific tearing of hair from face. HOORAY!
On behalf of Off the Street Club, Kay Daly, Will Kelly, and myself: thanks so much to all who donated! You folks are amazing. Come on out and see the terrible fruit of your labor!