Lift 7: A 50 Pound Boy!
HOLY COW! THE BEARD HELD STRONG!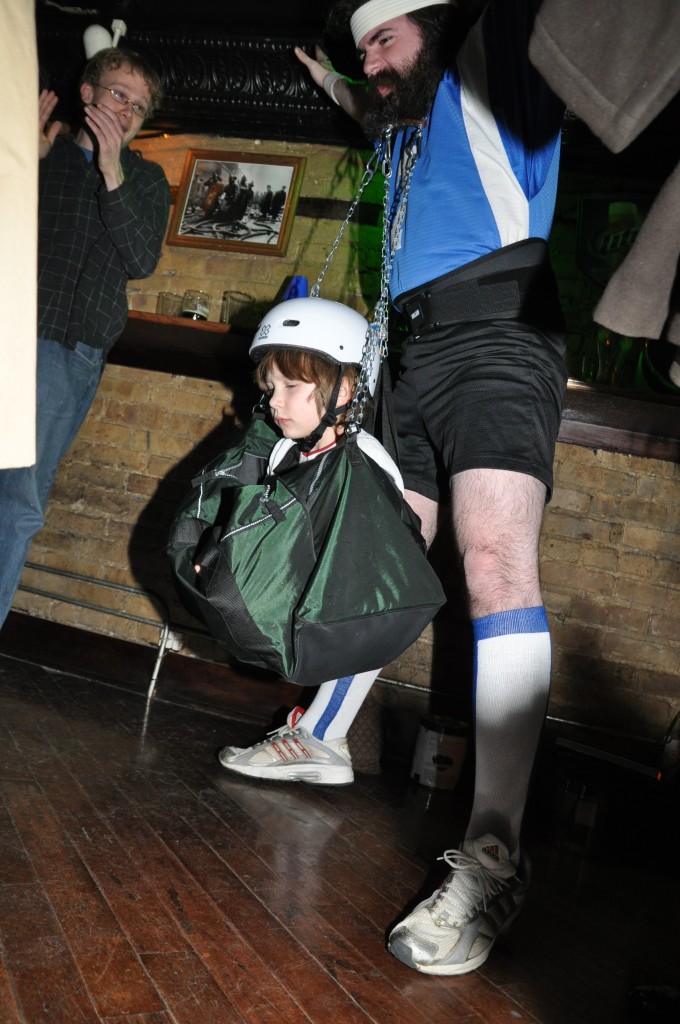 I'm still in awe of Casey Cancilla's bravery, the generosity of the last-minute donors (especially you, Anna Z.!), and the sheer number of people who showed up to witness the end of the weirdest 8 weeks of my life. Not only that, but people stuffed $236 dollars in my little collection can at Emmit's Pub! Thank you Chicago, and thank you Andrew Huff and GapersBlock.com for making the finale an evening we'll never forget!
Our video camera flipped out, so if you took any video on your phone or camera, please send it in! Thanks!